The Fourth Sunday of Easter
Dear Friends,
Yesterday brought the encouraging news that as a nation we have reached the remarkable milestone of 200 million vaccinations against the coronavirus.  At the same time we learned that these 200 million Americans who have been willing to roll up their sleeves represent the low hanging fruit – the easy pickings.  The hard part is yet to come: convincing those who are skeptical about the vaccine to receive it.  Unless and until they do, the virus and its variants will continue to find friendly hosts, where it can mutate and from there spread.  Thus, those who refuse the vaccine are putting not only their own lives at risk, but the lives of others.
I am well aware of the old adage about "preaching to the choir."  My guess is that not too many people in New York City or the Grace Church orbit are rejecting the vaccine and choosing instead to tough it out by their own strength.  I am preaching to the choir.  But if, by chance, you haven't been vaccinated or know someone who is resisting the opportunity, consider the spiritual dimensions of the decision.  I am not a virologist, but as a priest of the church I am willing to say that a virus is an evil thing.  It is opposed to human health and wholeness.  It is a product of a broken world that has gone astray from God's ways.  Therefore, fighting against it with all the tools at our disposal is a holy thing.  It is to be on the side of Jesus, who healed the sick, raised the dead, and wept at the tomb of his friend, Lazarus.  God is against sickness and suffering.  With the vaccines each one of us has the sacred possibility of echoing the words of God at the creation when God held back the waters of chaos: "Thus far shall you come and no farther" (Job 38:11).
In his letter to the Ephesians (6:10-20), St. Paul encouraged his readers to put on the whole armor of God to withstand against evil: the breastplate of righteousness, the shield of faith, the helmet of salvation, etc.  Consider that the battle against the virus is a matter of spiritual warfare, and the vaccines are part of the armor that God's servants in the medical arts have made available to us.  Take it from me as one who contracted Covid-19 early on.  I gave it to Stacie, and though both of us recovered, we continue to experience lingering effects.  You don't want it.  Now we've been vaccinated because we want nothing to do with the variants.  I encourage you to do the same.  Besides, we're all sick of wearing masks!
See you in church.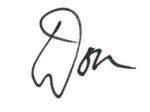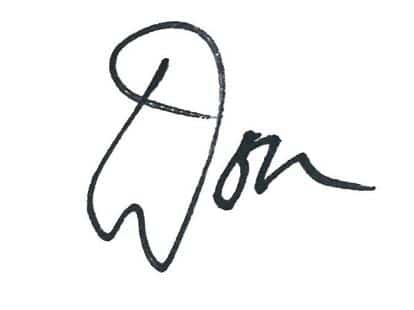 The Rev. J. Donald Waring
Rector