Sunday, May 9th at 9:00 AM and 11:00 AM (In Person and Live Streamed)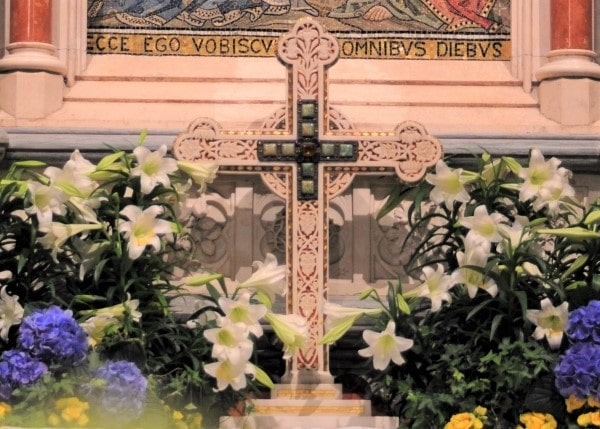 9:00 am –  Holy Eucharist Rite II
11:00 am  – Morning Prayer and Sermon
The Church is open for in-person* worship.
Clergy: The Rev. J. Donald Waring, The Rev. Julia Macy Offinger (preaching),The Rev. Thomas John Szczerba Jr.
Music: The Adult Choir; Dr. Patrick Allen, organ
Followed by fellowship* in the Rectory Garden 12:30 pm
Wednesday, May 12th at 6:00 pm (In Person and Zoom)

Evening Prayer and Homily
The Church is open for in-person* worship from 5:30 pm – 6:30 pm
Clergy: The Rev. J. Donald Waring, The Rev. Thomas John Szczerba Jr.
*All are required to wear a covering over their nose and mouth, and to observe posted safety guidelines during in-person worship and events. Please adhere to covid19 safety protocols.