April 5, 2020
Dear Friends,
As you know, this Sunday begins the holiest week of the Christian year.  Of course, it goes without saying that for those of us used to observing Holy Week in the church, this time around will be an experience unlike any other.  Normally we would commemorate Palm Sunday with big crowds and a grand procession around the nave at 11 am to help us capture the spirit of Jesus' triumphal entry into Jerusalem.  We would celebrate the Eucharist together and then hear a dramatic reading of the Passion narrative, ending with the crucifixion.
On Sunday through the live stream ministry we will attempt to convey to you as much of the day's intensity as possible.  We will sing "All glory, laud, and honor."  I am working on a sermon that I am looking forward to preaching.  Your four clergy – Chase, Julia, Thomas, and I – will all be present for the first time in many weeks.  Julia and Thomas are even arranging for a Zoom Children's Chapel.  Patrick Allen is assembling a few additional singers from the Adult Choir.  It will be a grand total of nine people spreading ourselves around a church that seats better than 1,000 so as to maintain the CDC requirements for appropriate social distancing!
But what can we do about the portion of the service when we would bless the palm branches?  As you know, the people welcoming Jesus into Jerusalem cut palm leaves from the trees and threw them in his path as a way to honor the one who had come in the name of the Lord.  Obviously we cannot place the palm strips in your hands this year, but sometimes dilemma is the mother of opportunity.  The Gospel of Matthew that we will read this year tells us that "A very large crowd spread their cloaks on the road, and others cut branches from the trees and spread them on the road."  The modern day equivalent of a cloak would be a coat or a jacket.  What do you think the living Lord Jesus would appreciate more as a tribute – a palm branch, or a coat offered to one of the least of his children?
In my closet I can think of at least one winter coat that I no longer use even though it is still perfectly wearable.  We have coats, jackets, and other clothes that our two sons James and Luke outgrew years ago.  I am going to gather these up, run them through the washer, put them in a box, and when times return to normal, donate them to a charity.  I am going to give them to Jesus to honor the one who comes to bring us life and immortality.  I encourage you to do the same, and on Sunday hold your offering high as we shout, "Blessed is he who comes in the name of the Lord.  Hosanna in the highest."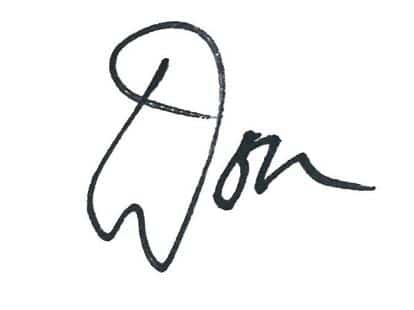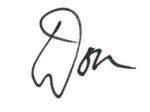 Resources for Faith at Home.