Sign up to receive our email newsletter.
May 31, 2020
Dear Friends,
Under normal circumstances this coming Sunday was supposed to be a big deal for Grace Church.  Not only is it the Day of Pentecost (one of the "big three" feast days of the Christian year), but Bishop Allen Shin was to be with us for Confirmation.  At the 11 am service, ten young people would have come forward to commit themselves to Jesus Christ.  And at the 9 am a number of baptisms were in the making.  Now the pandemic has confined us inside and scattered us far and wide.  The baptisms and confirmations will occur someday – just not this Sunday.
Nevertheless, we do have many good reasons for tuning in and staying engaged.  Bishop Shin cannot be with us in person, but he will lead the Sunday Forum at 10:15 am through Zoom.  His presentation will be "Faith in Times of Crisis," and everyone can join the session.  Read more about it below.  Then at the 11 am service we will hear Chase Danford preach his farewell sermon to us before he goes off to lead Trinity Church in Asbury Park, NJ.  And yes, back by popular demand, we will be playing Sermon Bingo again this week.  It will be the "Farewell Chase Danford/Pentecost" edition, designed specifically to help us celebrate Chase's five years of priestly ministry at Grace Church.  At the announcement time I'll have a special presentation for Chase, and we'll do all that we can to express our thanks through virtual reality.
As the city and state begin inching toward reopening, what does it mean for us at Grace Church?  Currently the Diocese is saying that July 1st is the day when churches can resume public worship, meaning that we could open up for services on Sunday, July 7th.  The reality of what we would be able to do, however, is a shadow of what you might hope to experience.  The numbers would need to stay small, even by summer standards.  (Were we to open today, ten people would be allowed inside).  Social distancing would need to be monitored.  Everyone would be required to wear a mask.  Congregational singing – because of its potential to spread droplets – would not be part of our initial phases of opening.  Prayer Books and Hymnals would need to be removed from the pews to minimize things that we handle in common.
Given the reality of these restrictions, we are likely to continue through the summer in our livestream mode on Sundays at 11 am.  Consider: last Sunday was Memorial Day weekend, never a banner day for church attendance.  Yet at the 11 am service, on our four livestream platforms, 324 households were online.  At many of those screens were multiple people.  So what was our attendance on Sunday?  Whom do we count – just the few of us in the church leading the worship, or the great multitude online?  By any measure, more people heard the Memorial Day weekend sermon this year than on the comparable Sunday in the past five years combined, at all three services.  Will we open?  Yes, of course we will when the time is right.  I long for the day when we can gather again in person.  But we don't want to open at the expense of the good thing we have going with the 11 am livestream.  The pandemic is changing what it means to be a community, and we are just beginning to glimpse how much more complicated it is going to be to open up than it was to shut down.  As they say on the news, this is a developing story, so stay tuned.  We have a vestry task force ready to get working on it.
Finally, as a nation we reached a grim milestone this week: 100,000 dead from the coronavirus.  As I read through the list in the New York Times I was struck by how many of the lost were of a particular generation, specifically the Great Depression and World War Two.  Yet one more thing that the pandemic is taking from us sooner than we'd expected is the deep memory of those who could provide first-hand witnesses to turning points in the histories of our country, our communities, and our families.  The number is overwhelming.  May God bless them all, and may God bless us as we struggle to rise up from the ashes.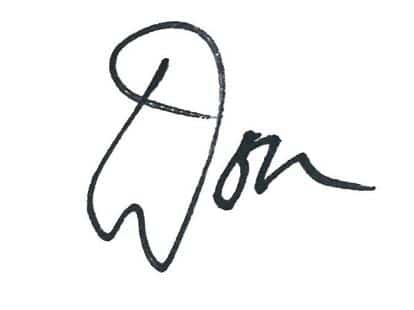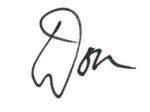 Resources for Practicing Your Faith at Home