The Fourth Sunday after the Epiphany
Dear Friends,
Just about a year ago I had lunch at the United Nations with parishioner Ayaka Suzuki.  Ayaka has enjoyed a long and distinguished career at the UN, and has been a member of Grace Church for about the same length of time.  Our purpose was to talk about the possibility of her speaking at an upcoming Sunday Forum.  The theme would be how the Christian faith informs the important work she does.  We were all set to go, and even selected a date in the near future when she would speak in the Reception Room.  (Do you remember those thrilling days of yesteryear, when the Sunday Forum met in person, between the 9 and 11 am Sunday services?)  Of course, what loomed on the horizon was not anyone's Sunday Forum presentation, but the pandemic which quickly laid waste to our plans and life as we knew it.
Shortly after Easter last year we resurrected the Sunday Forum on Zoom.  It's actually been a great thing.  Parishioners who were sheltering far away joined in, and former members who had moved to other parts of the country were able to renew their connection to Grace Church.  Thus, we rescheduled some of our presenters and forged ahead.  Our second try with Ayaka was to be in mid-May.  Once again we were all set to go, and then that very morning Zoom came crashing down.  The Sunday Forum went dark for a week. Strike two with Ayaka.
Nevertheless, as the old English proverb goes: the third time's the charm.  This coming Sunday at 10 am on Zoom, Ayaka will be our Forum presenter.  It's been a year in the making, and I am looking forward to hearing her.  You can read more about the Forum and Ayaka below, and also find instructions for joining us on Zoom.
Finally, on another note, I was tremendously sad earlier this week to read about the death of George McDonald.  George was the founder of the Doe Fund, which sponsors the "Ready, Willing & Able" program that helps homeless men, often with long histories of incarceration, reclaim productive roles in society.  You can spot the Doe Fund trainees by their signature royal blue uniforms tidying up the streets throughout the city.  Oftentimes they are in front of Grace Church.  I am always glad to see them there and try to support them with an encouraging word.  I remember meeting with George in my office not long ago, and being in awe of his great passion for helping people reach for a better life.  I like to think that when George passed from this life to the next he heard the words of Jesus (Matthew 25:23): "Well done, good and faithful servant … enter into the joy of your master." 
See you in church, and on Zoom, and on the livestream.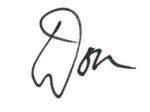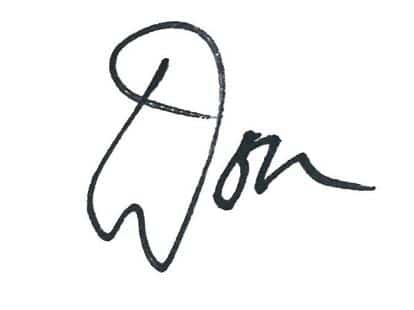 The Rev. J. Donald Waring
Rector