The Fifth Sunday in Lent
Dear Friends,
On Wednesday of this week – St. Patrick's Day – I received the first dose of the coronavirus vaccine.  Strangely, March 17th was the one-year anniversary of my positive Covid-19 test.  I remember the phone call quite well.  It was actually four days after I had been tested, and by then I was already on the mend.  To this day I consider myself incredibly fortunate to have had a mild case of the dread disease that has riven the world.
Going through the days of this month I have been deeply aware of these dubious milestones: the day I suspect when I caught the virus, the day I woke up feeling awful, the day we suspended public worship, etc.  It all happened incredibly fast and we found ourselves without a script to follow.  Now, one year later, the vaccines are truly outpacing the virus.  Apparently, 100-million doses have been administered, and these will only increase in the months to come.  With a touch of spring in the air, it's even possible to believe that the great shadow of death darkening the world is receding and will soon be gone.
My guess is that the urge to return to return to life as we knew it in "the before time" will be irresistible.  We will want to leave behind these days of social distancing and quarantining as quickly as possible and make up for lost time with loved ones and friends.  As you likely know, the world has been in the same situation before.  The 1918 Influenza epidemic proved to be even more devastating to society than Covid-19.  Strangely, one-hundred years ago it seems that society could not put the pandemic behind them fast enough.  It's almost as if it made no cultural imprint.  Here at Grace Church, the archives are largely silent on the matter.
The Archives Committee of Grace Church is working on a project that we hope will be healing for us today, and helpful to our successors in this place.  We are collecting pandemic impressions that will comprise something of a time-capsule.  I imagine it will be sealed up and stored high on a shelf in the archives.  Before the memory of this past year fades, consider that you have a story worth sharing.  Future generations that fall into similar circumstances may be looking for a script to follow, or at least the companionship of knowing that others have walked the road before them.  So go to the new page on the church website, and use the form to write down what the past year has been like for you.  Remember, history is not only the story of prominent movers and shakers making headlines, but the daily experiences of people like you and me.  Go for it!
One more Sunday of Lent to go, then the Great Week will be upon us.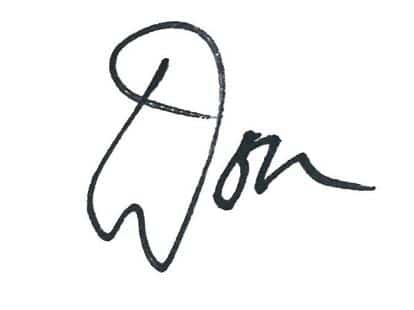 The Rev. J. Donald Waring
Rector