The Day of Pentecost
Dear Friends,
This coming Sunday is the Day of Pentecost, one of the three highest feast days of the Christian year (the other two being Easter and Christmas).  Pentecost celebrates the gift of the Holy Spirit.  For the first few weeks after Easter, the disciples of Jesus were not in any way what you might call "the organized church."  Yes, they had experienced the resurrection, but it was all very confusing and hard to grasp.  They didn't know what to do.  If you read John 21, it seems that Peter was simply prepared to go back to his old way of life prior to meeting Jesus.  "I am going fishing," he said before an evening on the sea in which he caught nothing.  Forty days after Easter, the appearances of the risen Jesus ceased altogether.  Was that the end of it?  Was there anything more?
Ten days later the disciples would have an answer.  While gathered together they all experienced an infusion of life and power.  It was the Spirit of God.  It was the Spirit they knew in Jesus.  The experience was such that words could not capture it, so they reached for the analogies of wind and fire.  The coming of the Spirit was like wind filling their sails, or fire powering their boilers.  The church became a ship on the move, with a mission to redeem the earth and all of God's children who inhabit it.
I can think of no better day than Pentecost to celebrate something we do as the organized church: Episcopal Charities.  Episcopal Charities is the outreach arm of the Diocese of New York.  What it does is fund parish-based ministries, often in under-resourced communities, where there is a will but not a way to make a difference in the neighborhood.  Episcopal Charities provides the way to make food pantries, soup kitchens, after-school programs, and numerous other vital services a reality.  The goal is to give people the grace to be able to reach for a better life.  I hope you will consider a gift to Episcopal Charities.  You can do so by visiting the Episcopal Charities website, or by using one of the envelopes you'll find in church on Sunday.
On a sad note, on Tuesday I received word that Harper Anderson, a long-time and much-loved member of Grace Church, had died the previous day.  Harper had been battling a number of ailments, and apparently suffered a massive heart attack before leaving his apartment on Monday morning.  He was 66 years old, and until this fall had served on the vestry as clerk.  He was also a Sunday 9 am altar team member, usher, and lay reader.  In time we will plan a memorial service for Harper.  For now his family, Teresa and her grown children Claire and Bennett welcome your condolences.  Rest eternal, grant to Harper, O Lord.  And let light perpetual shine upon him. 
See you in church.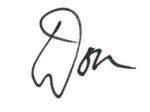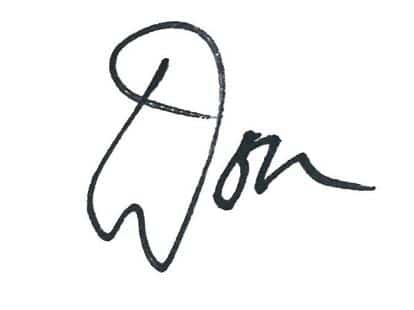 The Rev. J. Donald Waring
Rector