The Sixth Sunday after Easter
Dear Friends,
As more and more people receive their vaccinations against Covid-19, the news continues to be optimistic for the city.  We are loosening the pandemic's grip on our lives, and can look forward to increasing levels of reopening in society.  For now we need to remain cautious, but the blessed day is coming when the current practices of social distancing, contact tracing, and mask wearing will no longer be necessary.  At the same time, other pandemic-era lifestyle changes are likely to become part of a new hybrid normal: remote working and learning, more video conferencing and less business travel.  And, of course, livestream worship and the ability to participate in the Grace Church community from places near and far.
One pandemic practice that we are officially retiring as of this Sunday is the need to pre-register for in-person worship.  In theory, signing up in advance was intended to help with contact tracing if the need arose.  Also, with our reduced seating capacity we imagined it might be useful in anticipating how many people planned to attend.  Alas, some things work better on paper than they do in practice.  For example, on Christmas Day many people pre-registered and then never showed.  On Easter Day it was just the opposite.  On any given Sunday, many people pre-register at the eleventh hour, after the list is printed for the ushers.  Yes, we still need to be concerned about contact tracing, but it's clear we need a new, simpler system.
Here it is: Come to church!  It will be a delight to see you!  All you need to do is check in with an usher when you arrive.  Ushers will have an alphabetized list of known parishioners, and they will mark you present.  We already have your contact information.  Newcomers and visitors not in our system will be instructed to fill out one of the yellow contact tracing cards, as they are already doing.  It's that simple.  Just check in with an usher upon arrival.
Finally, in this week's Sunday Forum I'll be leading Part 3 in a series entitled "Resurrection Appearances."  We've been looking at the New Testament reports of incidents when the risen Jesus appeared to the disciples and others.  Up this week is the Gospel of John.  Still to come is the Book of Acts.  At some point we will address the question of how these resurrection appearances inform the Christian hope of life after death.  I am guessing we're going to need a Part 4!  Join us this week on Zoom or in the Reception Room at 10 am.
See you in church.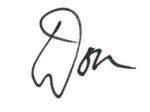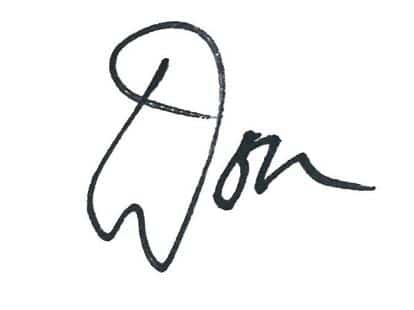 The Rev. J. Donald Waring
Rector