Grace Church in New York
Restoring All People Within Our Reach To Unity With God And Each Other Through Jesus Christ
Grace Church
in New York
Restoring All People Within Our Reach To Unity With God And Each Other Through Jesus Christ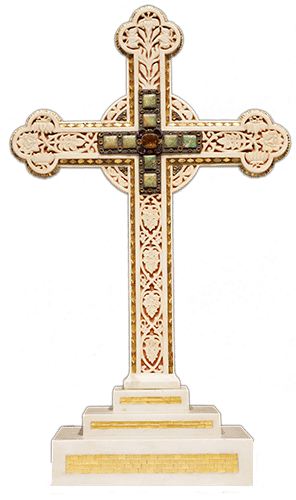 Our Central Mission:
The central mission of Grace Church in New York is to restore all people within our reach to unity with God and each other through Jesus Christ. We pursue our mission through prayer and worship, the proclamation and teaching of the gospel, and the promotion of justice, peace, and love.
Our Episcopal Mission:
We are a parish of the Episcopal Diocese of New York, a member of the Episcopal Church USA, which in turn belongs to the worldwide fellowship of national churches called the Anglican Communion. As such, we are anchored in a faith tradition that stretches back to the original Apostles of Jesus, and has been handed down to us by their successors in every generation. Thus, as an Episcopal Church we are connected not only to Christians who have loved and served the Lord in ages past, but also to those throughout the world who accept the call to be the Body of Christ on earth in this present time.
Our Local Mission:
Grace Church draws its members from the greater New York metropolitan area. Since relocating to the Greenwich Village area of Manhattan in 1846, we have enjoyed an especially close relationship with this neighborhood south of Union Square. The doors of our magnificent church are open every day, and we strive to serve the people who come inside regardless of who they may be. Over time our membership has come to represent a diversity of faith backgrounds. People have found here an openness to their viewpoints and a respect for where they are in their walk with God. We seek to maintain this welcoming atmosphere so that all who wish to join our fellowship will encounter no unnecessary stumbling blocks in their relationship with Jesus Christ.