Grace Church in New York
Restoring All People Within Our Reach To Unity With God And Each Other Through Jesus Christ
Grace Church
in New York
Restoring All People Within Our Reach To Unity With God And Each Other Through Jesus Christ
Douglas Armer
Mr. Douglas Armer and his wife, Olga, have been parishioners of Grace Church since 2014. Along with their two sons, Theodore and Oliver, they are regulars at the 11 AM service. Theodore was baptized at Grace Church Brooklyn Heights and Oliver was baptized here at Grace Church. Mr. Armer serves as a member of the Investment Committee at Grace and was a solicitor for the Lift Up Thine Eyes capital campaign. As a lifelong Episcopalian, he attended Grace Church Brooklyn Heights growing up where he sang in the choir and served as an acolyte. Mr. Armer is an Executive Vice President, Capital Markets and Treasurer at Blackstone Mortgage Trust, Inc. and a Managing Director at the Blackstone Group LP. Before joining Blackstone, he held various financial services positions including a stint during 2001-2002 in Chennai, India where he was responsible for developing the India-based capital markets group of an independent outsourcing company. Mr. Armer holds a B.A. in Political Science, magna cum laude, from the University of Rochester, where he was inducted into the Phi Beta Kappa honor society.
Ginger Blake
Ms. Ginger Blake came to Grace in 1987 and was baptized here in 1988. Since that time she has been a devoted member of the Altar Guild and the Women's Bible study. She also currently serves on the steering committee of the GCW, is active in Grace Cares and is a team member for the 9 am service. A graduate of Wake Forest University and the University of North Carolina School for the Arts, she holds a BA in English and a BFA in Costume Design and Production. She has worked in many capacities in theatrical wardrobe in the city over the last 35 years, on Broadway, with the Metropolitan Opera, NYC Opera, and Paul Taylor Dance. Currently she is the House Wardrobe Supervisor at the Brooklyn Academy of Music. Ginger is married to Dennis Paoli; they were married at Grace Church in 2010.
Owen Boger, Senior Warden
Mr. Owen Boger has been a member of Grace Church since 2011 and attends the 9 am service. He serves as a member of an altar team and is a newcomer ambassador. On the diocesan level, he has been active in supporting Episcopal Charities. He is a lifelong Episcopalian, married to Meg, and father of two young sons: James and Burke (who was Baby Jesus in the Christmas pageant, 2013). Professionally, he works for a growth equity firm based in New York and, prior to this, he held positions at Park Hill Group, Lazard and Lehman Brothers. Mr. Boger received a B.A. from Williams College.
Mary Cannon
Ms. Mary Cannon and her husband Colbert began attending Grace Church in 2006 when they moved to New York from Boston. Mary's children, Taber, Maeve and Theo are enthusiastic choristers, pageanteers, and students at Grace Church School. Mary serves on the Choir Steering Committee and chaired the Choir's 125th Anniversary Celebration campaign in April 2019. Mary graduated from Harvard College and received her MBA from Harvard Business School. She began her professional career as an investment banking analyst at Goldman Sachs and worked in real estate investing for Starwood Hotels and Charlesbank Capital Partners in Boston. Mary currently serves as the national board president for Room to Grow, a nonprofit combatting early childhood poverty in New York City and Boston.
Matt Davis
Mr. Matt Davis and his wife Logan Sachon were married at Grace Church during the COVID-19 pandemic, and they have been attending Sunday services since moving to New York from California in 2018. Their son Freddy was baptized at Grace in 2021, and Matt has also helped on numerous service days. He's a strategic communications consultant for a variety of nonprofits, having switched careers from journalism in 2010. He has a B.A. in English Literature from Sussex University in his native England, and a Postgraduate Diploma in Periodical Journalism from the London College of Printing. He's also a keen squash player, serving as a welcoming ambassador for Open Squash on 39th and 6th, and competing regularly in the New York squash league
Douglas H. Evans, Warden
Mr. Douglas H. Evans and his wife Sarah E. Cogan have attended Grace Church since 1987. Their children, Anne, Thomas and Elizabeth, were baptized at Grace Church, served as choristers, and attended Grace Church School. Sarah spent many years on the Vestry and as Junior and Senior Warden. Douglas is a practicing lawyer. He is chair of the Vestry Development Committee and is currently serving on the Vestry to fill an unexpired term. Douglas has addressed this meeting many times in his twelve years as chair of the board of trustees of Grace Church School and now is honored and humbled to be asked to serve.
Ansley Galjour
Ms. Ansley Galjour has been living in New York City since 2013, and quickly discovered Grace Church as her spiritual home. She is regularly an usher and lay reader at the 11 AM Sunday service. She has seen firsthand the benefits that Grace Church provides parishioners and the community in New York City and is honored to be part of the Vestry. She has worked at Pariveda Solutions, a management and technology consulting firm, for over 15 years and is currently a Senior Principal. She has her BBA in Management Information Systems from Texas A&M University in College Station.
Peter Gilman, Treasurer
Mr. Peter Gilman and his family are regulars at the 11am service at Grace Church. His son, Wyatt Lockwood, was baptized at Grace Church, and he recently welcomed a daughter, Fiona Margaret, into the family. Along with his family, participation in parish life at Grace Church is one of Peter's most profound blessings, and Peter is delighted to give back and be of service to the Church. Peter is a partner at a large New York law firm where he focuses on private investing in alternative asset classes. Peter is a graduate of the University of Virginia School of Law, and the University of Pennsylvania where he received his B.A. in Economics and his M.G.A. Peter is an active participant in the GO Project and other matters of importance to the Church community.
Sarah Hines
Ms. Sarah ("Sally") Hines has been a member of Grace Church for nearly 20 years. She came to Grace Church by way of Grace Church School, where her son Bobby Abramson attended. As she got to know Grace Church parishioners and leaders, she made a gradual transition to Grace Church from St. James Church on Madison Avenue. She has sung in the Parish Choir at the 9AM service since that choir's inception. Other activities at Grace Church have included serving on the Newcomers' Committee and the Adult Education Committee. At Grace Church School, she served as a Trustee for several terms, and served on committees that included the Joint Church/School Committee. Professionally, she has been an Assistant District Attorney in Manhattan since the late 1970"s, interrupted only by a stint as a federal prosecutor in the Justice Department in Washington, D.C. She presently works part time in the D.A.'s office, and is also an Adjunct Professor at New York Law School. She received a B.A. from Stanford University, an M.A. from Stanford, and a J.D. from Cornell Law School. Her husband Ron Abramson is an attorney who specializes in computer-related and other patent litigation. His pro bono work includes serving on the Board of the New York Legal Assistance Group.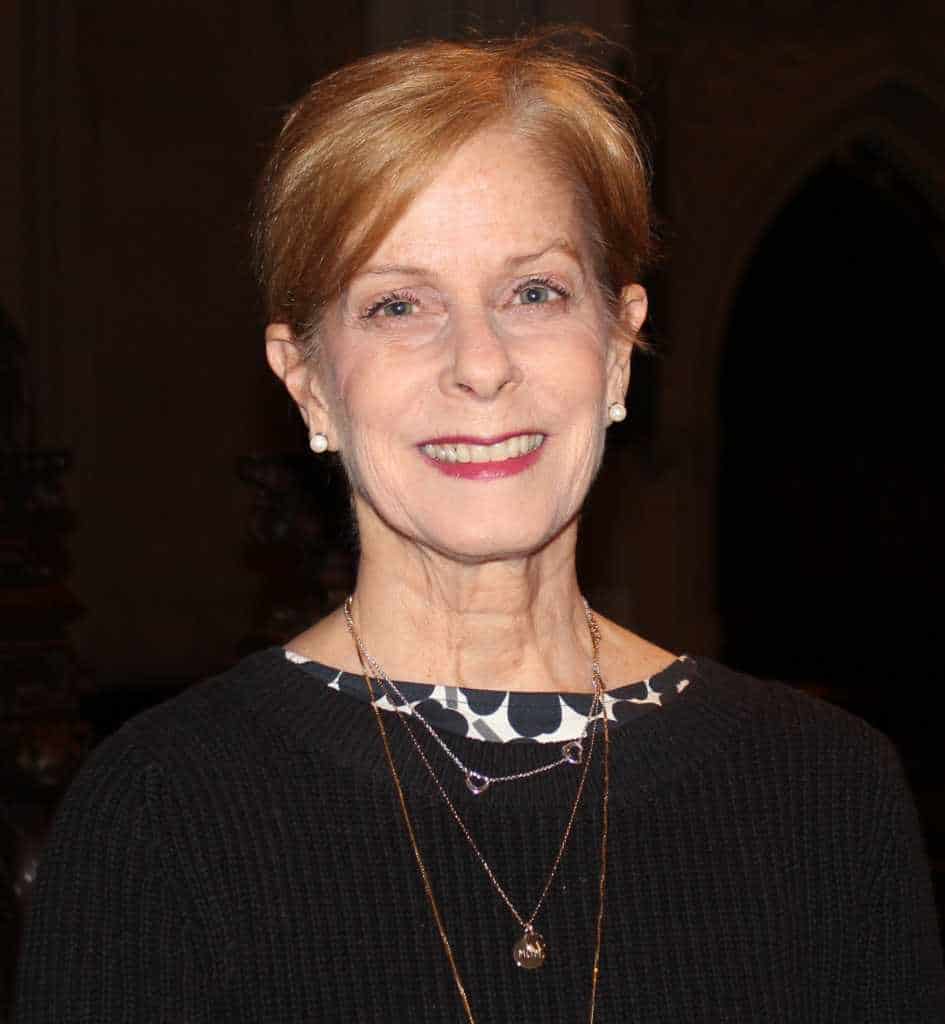 Martha Hirschman
Ms. Martha Hirschman and her husband Sam Keany have attended Grace Church since 2001. Their daughter, Anabel attended Grace Church School and was a chorister in the Girls' Choir. Martha has served on the altar guild and flower guild of the church, and is active in the ECW. A graduate of the University of Michigan, and NYU, Tisch School of the Arts, Martha has been a lifelong educator, and has worked in the independent school community in New York and New Jersey. She was the director of admissions at Grace Church School for six years, and currently is the head of the lower school at the Dwight School on the upper west side.
Shingmin Lai
Ms. Shingmin Lai and her husband Doug Skrypek have been active members of Grace Church since 2004. Their children, Alexander and Vivienne, were both baptized at Grace, have served as acolytes, and been participants in the Christmas Pageant for many years. Alexander also received his confirmation at Grace last year. Both children are now members of the Choir. Shingmin and her husband have served Grace Church in many ways. In 2008, Shingmin was appointed to the Board of 80 Fourth Ave and Doug was asked to serve on the Vestry to fill an unexpired term, subsequently serving for two additional terms. They also held leadership positions on the BiCentennial Capital Campaign Committee. Shingmin is an active member of the 9 AM Altar Guild and has been a part of Grace Church's outreach to the NYC Rescue Mission and The Red Door Place. While she and her family began as regulars at the 9 AM service, they have recently been more frequent attendees of the 11 AM service given their children's choir schedules. Professionally Shingmin worked in the finance industry in New York for almost 20 years, most recently as a Managing Director at UBS, before taking time off to raise their children. Shingmin is a graduate of The University of Michigan where she received a B.S.E. in Industrial and Operations Engineering. She is honored to be nominated for the Vestry and to serve its community.
Jesse Lawrence
Mr. Jesse Lawrence is a native New Yorker and has been a member of the Grace Church community for over a decade, along with his wife Mary Elizabeth and daughters, Carolina and Elizabeth. When not attending services, he runs a marketing services platform for sports teams, event venues and festivals. He's looking forward to using his experience in digital marketing to drive more visibility for Grace's in-person and virtual events. Jesse is an avid concert, Broadway and sports fan. While his baseball rooting interests are for the Yankees, he is happy to have attended the Mets one World Series win since 1986, with Don. He received a B.A. Emory University and an MBA Columbia Business School.
Cathy Minuse, Clerk
Ms. Catherine J. Minuse is a cradle Episcopalian and has attended Grace since 1985. She serves on the Altar Guild and the Outreach Committee where she takes a special interest in the Food Drive and the annual Advent Drive (a family project with husband Henry Stevenson and their sons James and Robert who were confirmed at Grace and served as acolytes). Cathy and Henry also serve as lay readers, and Cathy belongs to the ECW. She graduated from Stony Brook and from Cornell Law School and also has a Master's in Management from NYU's Wagner School of Public Administration. She is a supervisor in the central legal staff of the federal appeals court in lower Manhattan; her work focuses on cases where at least one litigant has no lawyer, often involving prisoners' rights and constitutional law.
Sara Queen
Ms. Sara B. Queen and her husband, Jason Slibeck, began attending Grace in 2009. They are regular attendees at the 11am service, the result of many years as Choir Parents to Bennett and Emma. The entire family has been active at Grace, from the Pageant to Habitat Build days to being readers. Sara chairs the Fabric and Grounds committee and was formerly a co-chair of the Episcopal Church Women (now Grace Church Women). She has participated in GO Project service days, as well as being active in Newcomer outreach. Previously, she served as a Grace Church School Trustee. Sara graduated from Wellesley College and Harvard Business School. Professionally, Sara runs the U.S. business for Mapletree, a Singaporean institutional investor focused on commercial real estate. Prior to Mapletree, Sara worked at Brookfield, Clarion Partners, and MetLife.