Grace Church in New York
Restoring All People Within Our Reach To Unity With God And Each Other Through Jesus Christ
Grace Church
in New York
Restoring All People Within Our Reach To Unity With God And Each Other Through Jesus Christ
A Storied Past, A Vital and Bright Future
Since 1846, we have occupied our beautiful campus at Broadway's distinctive bend in Greenwich Village. From here, we maintain robust ministries of music, outreach, and Christian education, strengthening our congregation and the wider community. Our landmark building is open everyday during the afternoons for all people looking for quiet prayer and restful respite.
As with any historic building, we are continuously striving to preserve and restore the interior and exterior, so that our ministry can continue for generations to come. In the past fifteen years, we have completed repairs to our spire, significant plaster consolidation, stained glass repair, and vital improvements to the building's critical infrastructure.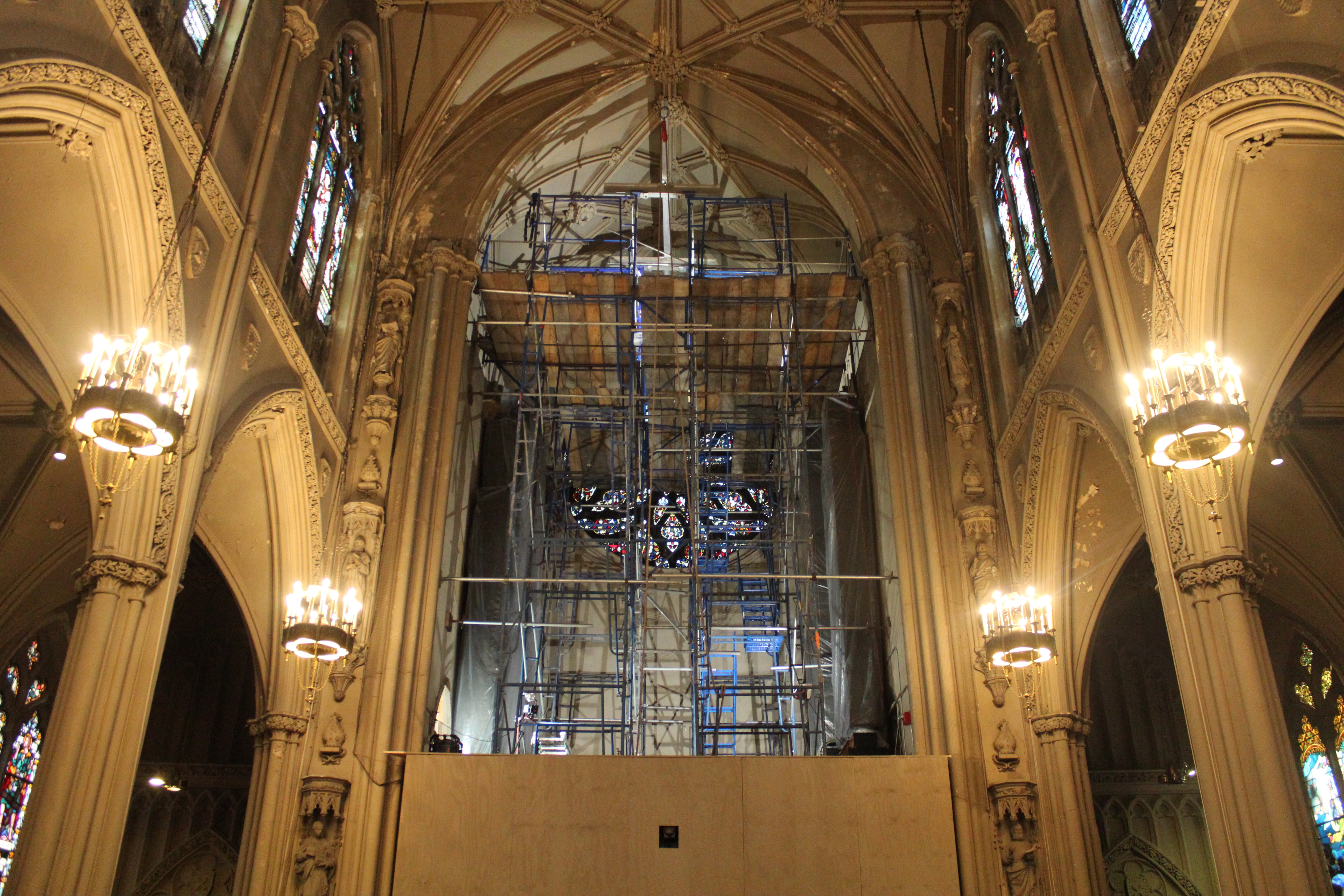 Preserving Grace for Future Generations
In the fall of 2015, pieces of the church's plaster ceiling were found in the pews 60 feet below. After hearing the recommendations from our architects, we embarked on an aggressive effort to repair and consolidate the entire expanse of the nave ceiling. The work was completed in the Summer of 2017 and was funded by the Lift Up Thine Eyes capital campaign. The campaign was a marvelous success, raising $3.1 million; this total is over 20% above our primary goal. The funds not used for restoration were put back into our endowment, restoring a part of what was borrowed from ourselves during earlier phases of work.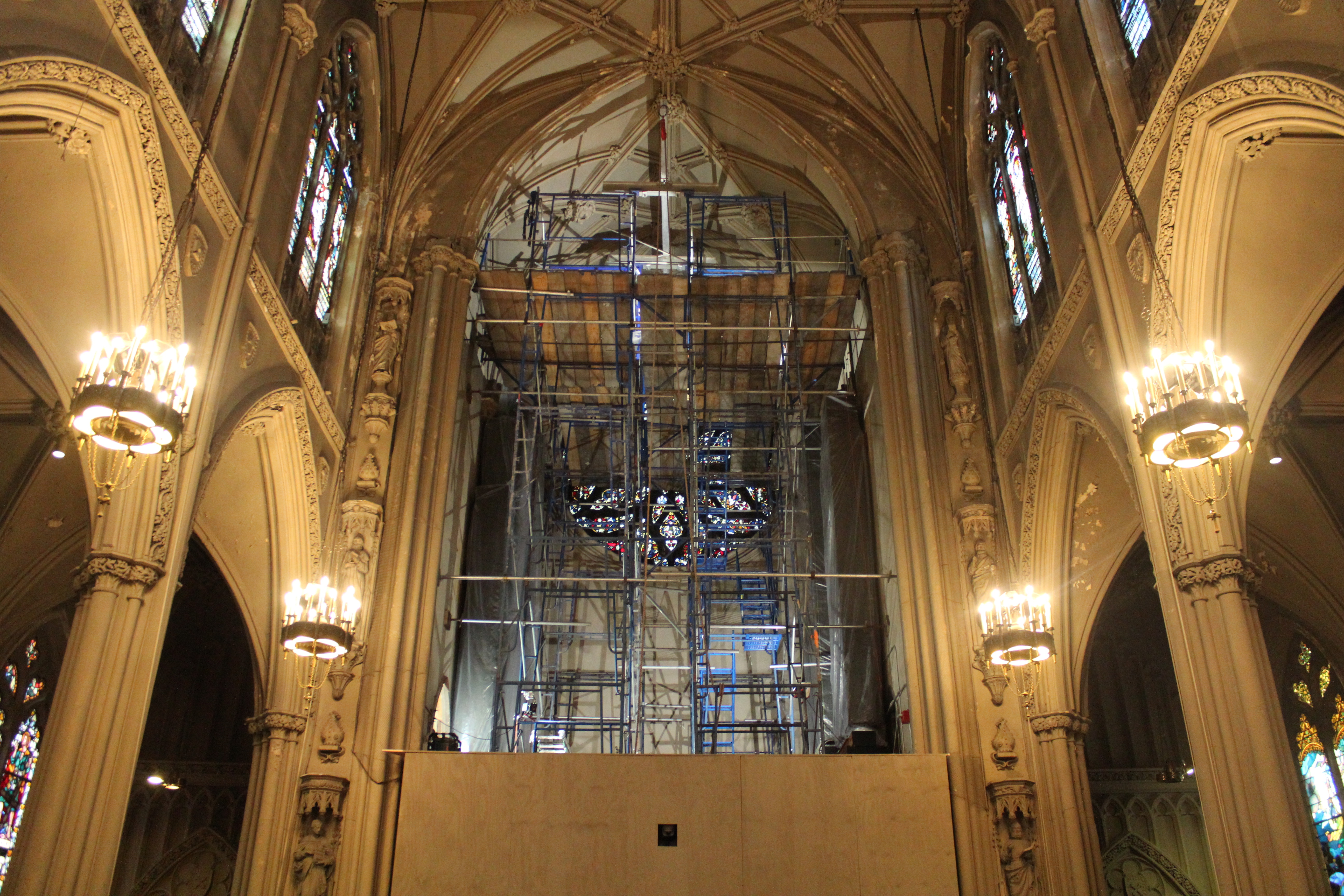 Video from a recent capital campaign, Lift Up Thine Eyes.
Photos from the 2018 Restoration
Included here are photos from throughout the restoration process. From consolidation, to scraping, to painting, the ambitious project was completed in four months. The ceiling now appears as it did over 170 years ago when the building was first consecrated. We look forward to continuing to restore our landmark building to the benefit of our congregation and community.