February 14, 2020
Dear Friends,
     It is Friday morning as I sit down to write something for today's Weekly Epistle.  My aim is to convey tidings that are happy, peppy, and bursting with love.  The task should be easy.  It's a beautiful day in the neighborhood.  Outside the weather is crisp and clear.  For many it is the eve of a long President's Day weekend.  All good things.  Yet the view from my office window isn't entirely sunshine.  If you think I am referring to the noise and disruption of the construction project across the street, you would be wrong.  Actually, I am rather enjoying watching the new building go up, and the constant noise long ago became so much a part of the new normal that I don't even hear it anymore. 
            What I am referring to is the backside of an inflatable rat that has been out in front of the church for many months.  Most of us who live in New York City know what it means when a giant, inflatable rat appears on the street.  Somewhere nearby a construction project is using non-union labor, and members of various trade unions are protesting what they consider to be an unjust or unfair practice.  Some parishioners have worried that because the rat is on our side of the street, the passing public will conclude that the unions are protesting the church.  No, not this time.  Note that the rat is facing the other way, and we have not received any calls of concern. 
            Nine years ago the rat was indeed the other way around.  In preparation for one of our many phases of interior restoration we opened the project up to competitive bidding.  The firm that won, because of their price and impeccable reputation, used non-union labor.  Sadly, had we been forced to use the other firm we would not have been able to afford the project; no one would have worked, and the restoration would have been left undone.  So for several months we had a rat out front, facing us, and even a large scale protest at one point.  We were clear that we were acting ethically, and that every worker on our site had the legal right to be there.  In the end we got through it, even though it was unpleasant. 
            What's the happy and peppy message here?  I'm not sure there is one.  Perhaps the backside of the rat is a challenge to our patience.  Patience is a virtue, after all, and this too shall pass.  Or perhaps it is a call to compassion.  Surely, the protesters would rather be at work, but they are caught up in a system that has them doing otherwise.  The challenge, I suppose, it to view this shadow in an otherwise sunny day through the lens of our faith, and let it somehow spur us on to be more effective ambassadors for Christ. 
            Enjoy the weekend.  See you in church.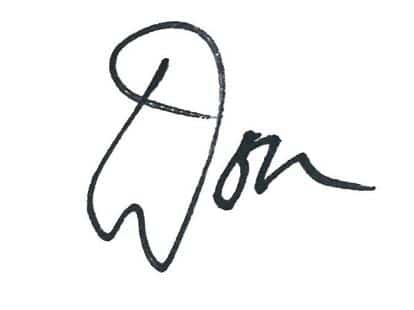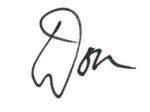 This Week's Services
Wednesday, February 19
6 p.m. Holy Eucharist, in the Chantry
Sermon: The Rev. J. Donald Waring
Sunday, February 23
The Last Sunday after the Epiphany
9 a.m. Holy Eucharist
Sermon: The Rev. Chase Danford
Music: The Parish Choir
11 a.m. Morning Prayer
Sermon: The Rev. Chase Danford
Music: The Choir of Men and Boys
11 a.m. Service Video Streaming
6 p.m. Holy Eucharist
Sermon: The Rev. Chase Danford
Music: Hymns with Instrumentalists
After twenty-five years as a teacher and administrator at independent schools for typical learners, parishioner Sam Keany shifted to working at an "inclusion school." He reflects on the challenges of educating students with a wide range of developmental needs and learning abilities. His own learning curve for educating a new population was accompanied by a refreshing connection with people often marginalized. Led by Sam Keany, Upper School Head of The IDEAL School of Manhattan.
---
Subscribe to The Weekly Epistle
802 Broadway
New York, NY 10003
(212) 254-2000
An Episcopal Church in the Diocese of New York