Grace Church in New York
Restoring All People Within Our Reach To Unity With God And Each Other Through Jesus Christ
Grace Church
in New York
Restoring All People Within Our Reach To Unity With God And Each Other Through Jesus Christ
Sunday, August 1st at 9:00 AM and 11:00 AM (In Person and Live Streamed)
The Church is open for in-person* worship.

9:00 am – Holy Eucharist Rite II
11:00 am – Holy Eucharist and Sermon
Clergy: The Rev. Julia Offinger, The Rev. Canon Harry E. Krauss (preaching)
Music: Mr. Chad Kranak, soloist; Mr. Christopher Houlihan, organ
*All are required to observe posted guidelines during in-person worship and events, and to adhere to CDC Covid-19 safety protocols. We ask visitors who are not vaccinated to take prevention measures; wear a mask, stay 6 feet apart, and sanitize your hands when inside Grace Church.
Wednesday Evening Prayer @ 6pm – Wednesday 6pm service is on summer break and will resume in September.
Sunday @ 5:00 PM (Zoom Event)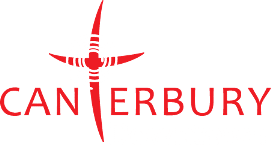 Canterbury Downton – This is an open and inclusive Christian community of, by, and for university students of all campuses in lower Manhattan. During the academic year we gather for weekly worship, a free meal, service-learning opportunities, and adventurous outings. We enjoy taking time to play, pray and serve together. Students of all religious backgrounds are invited to join us as we seek to grow together in community and Christ. For zoom access and more information, visit the Canterbury Downtown Facebook page, or contact the Rev. Megan E. Sanders, Chaplain, Canterbury Downtown.