Grace Church in New York
Restoring All People Within Our Reach To Unity With God And Each Other Through Jesus Christ
Grace Church
in New York
Restoring All People Within Our Reach To Unity With God And Each Other Through Jesus Christ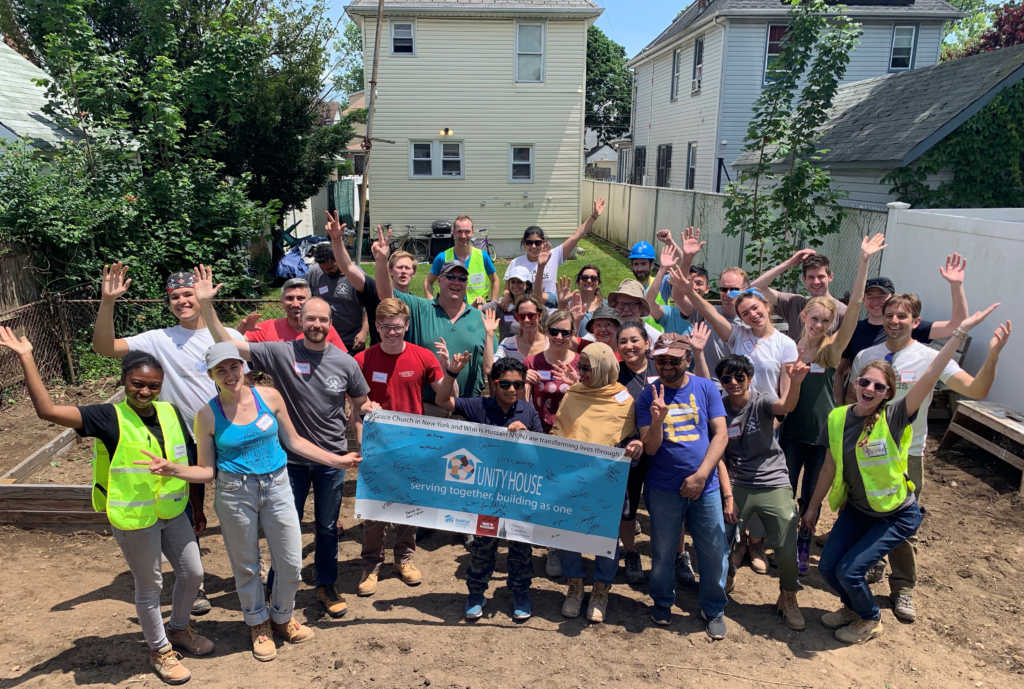 Grace Church is dedicated to serving our neighborhood, community, and city. We work with partner organizations throughout the year, helping alleviate the stresses of homelessness and hunger for those in need. Together, we strive to do our part, building up the Christian community and the Body of Christ.
Update: Many of our outreach projects are necessarily on hold to help prevent the spread of coronavirus (COVID-19).
However our ministry partner, the GO Project, is busier than ever supporting at-risk public school students during this crisis through distance learning. Many of the families are experiencing extreme hardships, and the closing of New York City public schools means that the students, who are already at risk of falling behind, will suffer deep learning loss. You can help. You can sign up to be a Virtual GO Volunteer. Tutors are needed, as well as volunteers who are fluent in Mandarin, Cantonese, and/or Spanish. Information and a volunteer form can be found on the Go Project website.
Grace Church has a longstanding partnership with Habitat for Humanity. In the 1970s, the church stored tools and building supplies for Habitat during their inaugural effort in the Lower East Side. On June 22, 2019, Grace Church and Islamic service organization Who Is Hussain completed work on Unity House. Volunteers contributed hundreds of hours of work to rehabilitate this Queens home to prepare it for occupancy by a Muslim family, who have also contributed "sweat equity" to the project. Unity House has become an important symbol of interfaith dialogue and action, and it is the hope of both organizations that the partnership and friendships developed between the two groups will continue well into the future.
Previously, we worked on The House That Grace Built, also in St. Alban's, Queens. Grace Church parishioners and volunteers poured hundreds of hours of labor into the effort. In the Winter of 2018, the house was blessed and the keys given to a brand new homeowner.
For me, Habitat for Humanity was love at first sight. I immediately felt welcomed and part of something important. It feels amazing to be amongst a group of all different people who have come together to effect positive change. I've learned so much and forged so many new and meaningful relationships. What's so great about Habitat is that it doesn't matter what your prior skill set may be. You may never have held a hammer before but if you want to learn, you'll walk out of there knowing how to drive a nail through wood. I love the community it brings, the personal enrichment and most importantly the opportunity and hope for a new family who then, through sweat equity, pays that gift forward to yet another family. Beautiful.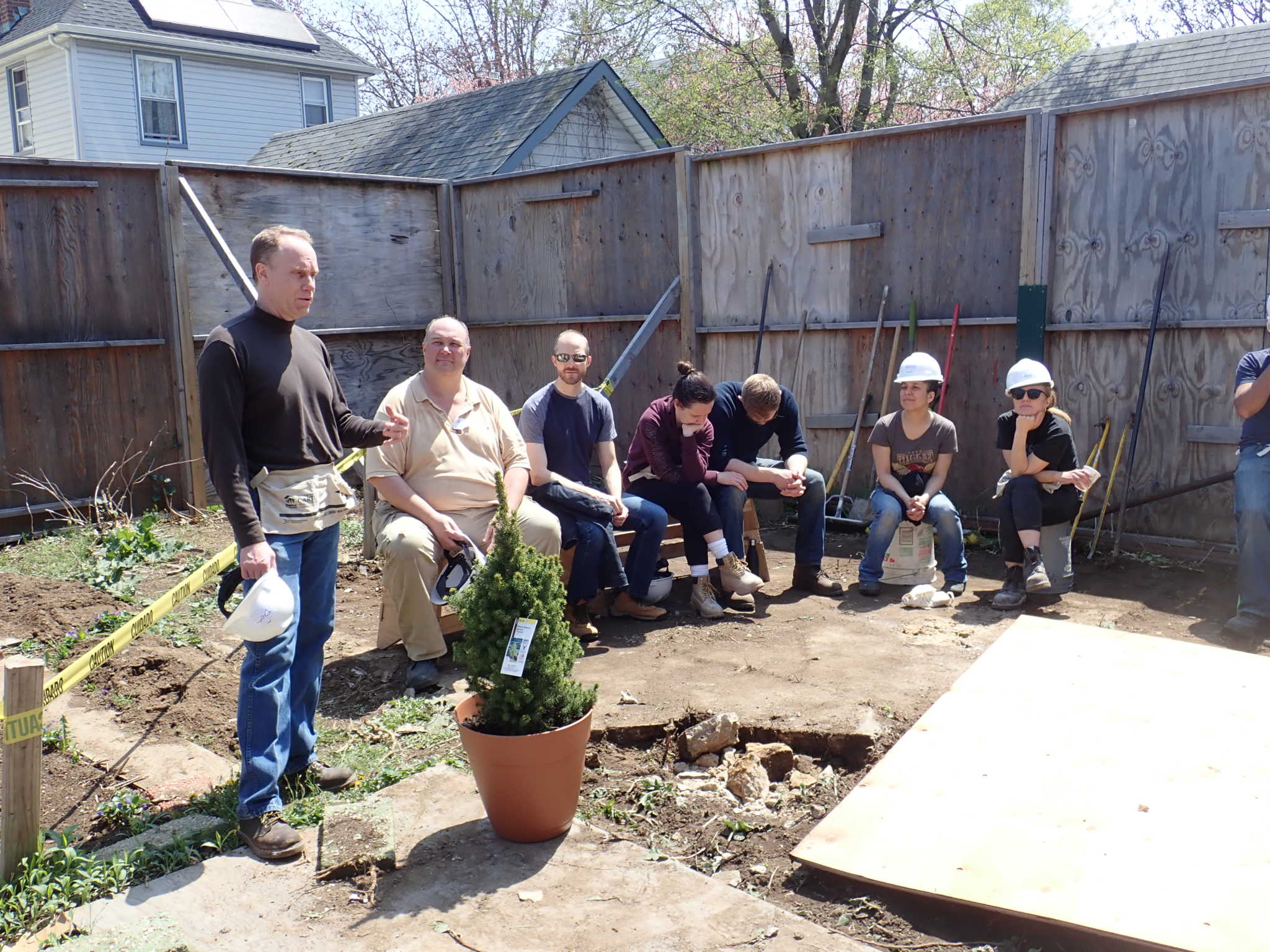 Founded in 1968 by Grace Church and Grace Church School, The GO Project shapes the futures of low-income New York City public school children by providing critical academic, social, and emotional support starting in the early elementary years. GO provides year-round educational and family support services to children who are performing below grade level and equips them with the confidence and skills needed to succeed in school, at home, and in life. The GO Project serves over 600 students who attend over 30 public elementary and middle schools in Lower Manhattan.
For information about volunteering visit the Go Project website.
My time spent with The GO Project has been incredibly rewarding. Working with trained teachers and other volunteers, it is possible to see the improved reading and math skills the kids gain from GO Saturdays, and the emotional pay-off of working with the kids makes my GO Project Saturdays a delight.
Grace Church is committed to alleviating the hunger and homelessness crisis in New York City. We hold an ongoing food drive, with baskets for non-perishable food donations in the Narthex. These are donated to our partners at The Red Door Place.
Each February during Food Security Awareness Month, we take up collections for the Souperbowl of Caring, serve meals at local shelters, and walk the streets of Manhattan with Don't Walk By, striving to connect homeless New Yorkers with resources to get them the help that they need.
Additionally, every Advent, we collect donations for a number of organizations for the winter months; these include hats and gloves, underwear and socks, and toiletries.
Interested in helping the hungry and the homeless? Contact the Rev. Julia Offinger for dates and other information on upcoming service days.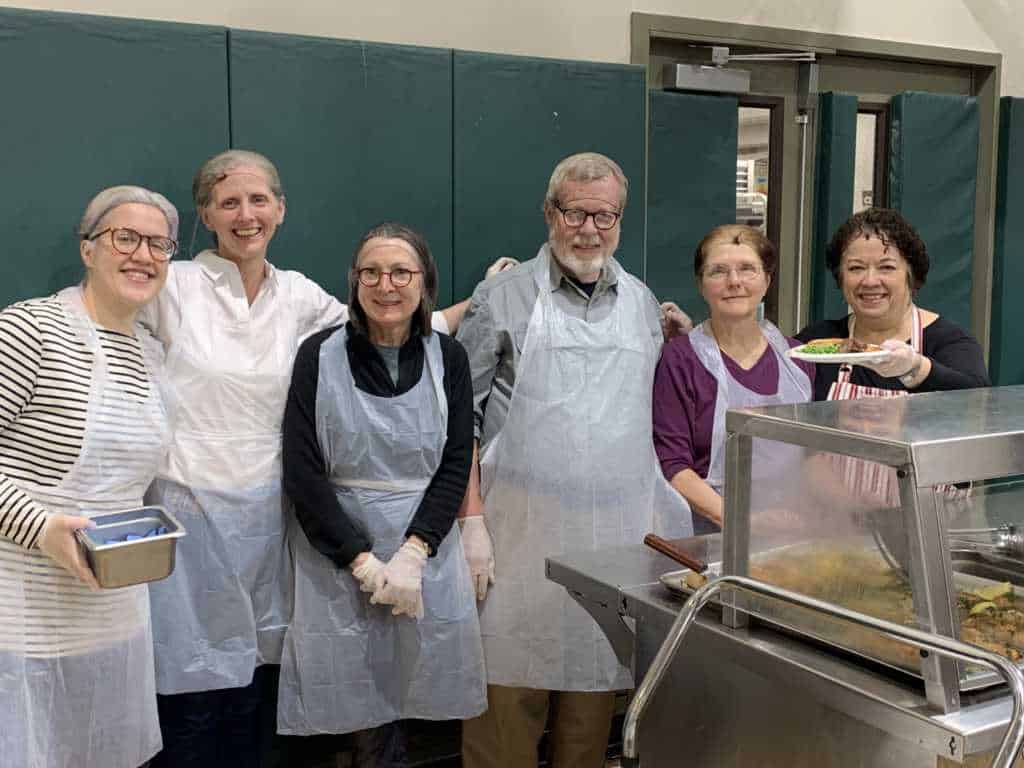 Open Door is a group of volunteers who welcome visitors during the church's Open Access hours on Saturdays and Sundays, helping thousands of visitors each year to experience the beauty of Grace Church. All people – from tourists, to neighbors, to students, to the homeless – may enjoy the serenity, rest, and renewal that our sacred space offers.
If you're interested in becoming an Open Door volunteer, please contact The Rev. Julia Offinger.
Open door's mission is simple on the surface – to provide welcome to anyone who enters Grace Church, whether they are a curious tourist or someone seeking a new church home, but it really touches the very heart of our purpose. I never tire of seeing the reactions of people from all over the world entering our church for the first time and looking at the stained glass and neogothic interior. I am convinced that it is something far beyond mere aesthetics that evokes these reactions, and that our presence here is reminder of the promises of hope and a sanctuary for the soul.