Grace Church in New York
Restoring All People Within Our Reach To Unity With God And Each Other Through Jesus Christ
Grace Church
in New York
Restoring All People Within Our Reach To Unity With God And Each Other Through Jesus Christ
The Reverend J. Donald Waring, Rector
The Rev. J. Donald Waring has been the Rector of Grace Church since July, 2004. Previously he served as the Rector at St. Thomas Episcopal Church in Terrace Park, Ohio for nine years. Prior to his rectorate at St. Thomas, Don served as Associate Rector and then Interim Rector of Christ Church Cranbrook in Bloomfield Hills, Michigan. Don earned his M. Div. from the General Theological Seminary in New York in 1989, and his B.A. in Psychology from the University of Sioux Falls in 1984. He has won numerous preaching awards during his career. Complementing his ministry at Grace Church, Don also serves as Adjunct Professor of Homiletics at General Seminary, and teaches 5th Grade Bible at Grace Church School. Don is married to Stacie Soule Waring and they have two sons, James and Luke.
Contact Rev. J. Donald Waring (212) 254-2000 ext. 127
The Reverend Julia Macy Offinger, Associate Rector
The Rev. Julia Macy Offinger leads programs for children, youth, and families and oversees the baptismal process, and coordinates the pastoral care ministry. She also guides the Sunday evening service, spends time with the junior choristers at Tuesday evensongs, and leads various small group ministries. Julia earned her M. Div from Union Theological Seminary in 2014 where she won the Karen Ziegler prize for preaching. She earned her B.A. in English from Barnard College, Columbia University in 2007. Julia is married to Caitlin Offinger; they reside in Brooklyn with their son, Harry.
Contact Rev. Julia Macy Offinger (212) 254-2000 ext. 114
The Reverend James H.B. Morton III,  Assistant Rector
The Rev. James H.B. Morton III serves as the vicar of our Sunday 6 pm service, helps shepherd our outreach ministries, and leads programs for young adults in their 20s and 30s. He also teaches 9th Grade World Religions in the High School Philosophy & Religion Department at Grace Church School. Prior to his ministry at Grace, James served at St. James Church, Madison Avenue as the 2020-22 Rockwell Fellow. James earned a B.A. from William & Mary with a double concentration in Religious Studies and Government in 2012 and an M.Div from Virginia Theological Seminary in 2020. He loves reading, cycling, sketching, and creatures great and small, especially dogs.
Contact Rev. James H.B. Morton III (212) 254-2000 ext. 113
The Reverend Megan E. Sanders, Chaplain, Canterbury Downtown
Megan comes to us having served as Rector of St. Paul's Church, Pleasant Valley, from 2015 to 2019, and as Chaplain to Vassar College. She has served as Interim Pastor at the Church of Saint Andrew on Staten Island from 2013 to 2015, as Port Chaplain and Tri State Church Coordinator at the Seamen's Church Institute at the Port of Newark, NJ from 2008 to 2013, and as Assistant to the Rector for Children and Families in Essex Fells, NJ from 2007 to 2008. Megan grew up primarily in Washington D.C. and the Florida panhandle. She has her B.A. from Flagler College in Saint Augustine, FL, and is a 2007 M.Div. graduate of the General Theological Seminary in New York City.
Megan will provide Chaplaincy services for students at New York University, the New School, Pace University, Cooper Union and other campuses downtown, while also serving as Coordinator of the Young Adult Network. She will facilitate regular worship in partnership here at Grace Church, providing an Episcopal voice and presence with respect to campus issues. Megan will also participate in the multi-faith, multi-cultural life of the NYU Global Center and the Global Spiritual Life community at NYU.
Contact Rev. Megan Sanders   (212) 254-2000 ext. 123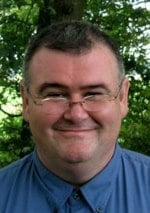 Dr. Patrick Allen, Organist and Master of Choiristers
Conductor, Harpsichordist, and Organist is a native of Tallahassee, Florida. He has served as Organist and Master of Choristers at Grace Church in New York since March of 2000. In addition to his work training the choristers, conducting the Choir of Men and Boys, Girls' Choir, Parish Choir, and Adult Choir, and supporting the liturgies of Grace Church, he founded and plays the "Bach at Noon" and "Weekend Organ Meditation" series at the Church. Combined, live organ music is offered to the community as meditation six days a week from September through May. Since the fall of 2015, Allen also serves as organist for the Chapel of the Good Shepherd at The General Theological Seminary.
Allen has received degrees from the University of North Texas and Florida State University. He was awarded the degree Doctor of Musical Arts and The Performer's Certificate in Organ from the Eastman School of Music where he studied with Russell Saunders. In Amsterdam, Allen worked with Gustav Leonhardt, Max van Egmond, and Veronika Hampe. In 1988 he was a finalist in the American Guild of Organists National Open Young Artists Competition.
Contact Patrick (212)254-2000 ext. 110
Bally Bharathsingh, Church Sexton and Chief Engineer
Bally is a fixture on the Grace Church campus, with nearly 40 years of service to the institution. He knows the church like the back of his hand – from the depths of the undercroft to the spire's towering heights. As the Chief Engineer, he's responsible for maintaining the campus, monitoring and repairing critical infrastructure, and generally keeping the train on the tracks.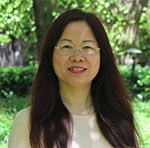 Sandy Chu, Senior Accountant
Sandy Chu joined Grace Church in August 2007. Prior to Grace Church, Sandy worked for the Chinese-American Planning Council Inc. where she was responsible for all aspects of the financial reporting and accounting procedures for the Council's Administration of Children's Services and Department of Youth and Community Development programming. Sandy has also served as the Senior Accountant for the United Synagogue of Conservative Judaism, where she prepared and maintained the organization's personnel budget for 200 employees and assisted in auditing the financial operations for 17 regional offices. Sandy has her Bachelor of Arts in Accounting and Economics from Queens College.
Contact Sandy  (212) 254-2000 ext. 117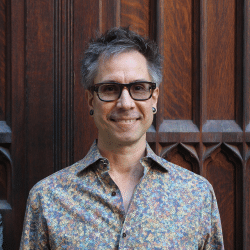 Michael Hawley, Parish Office Coordinator
Michael (Mickey) Hawley comes to Grace Church with a background in administrative services and conference events. He is a long-time resident of the Village neighborhood. He is also a published fiction writer, and in that capacity has been awarded literary fellowships and residencies. He is pleased to be of service in the parish office and is proud to be part of this historic institution.
Contact Mickey   (212) 254-2000 ext. 100
Travis B. Kennedy, Director of Development
Travis Brock Kennedy is the Director of Development. Travis came to Grace Church with a diverse background in non-profit administration and foundation work. He is an Oxford historian who specializes in 19th-century economic, social, and architectural history. He holds a Master of Science in Historic Preservation from Columbia University, an Artium Baccalaureus in Philosophy and Classics from Bard College, and a Diplôme in Culinary Arts and Hospitality Management from Le Cordon Bleu. He is passionate about the history and culture of the Episcopal Church, and seeks to preserve its architectural heritage as an integral aspect of the church's enduring relevance in the 21st century.
Contact Travis (212) 254-2000 ext. 119
Johnson Lambert, Engineering
Johnson has worked with Grace Church for over fifteen years. As a member of the Engineering team, he is an integral part of keeping the church moving. Johnson can be found every morning raising the Episcopal flag high above our main Broadway doors.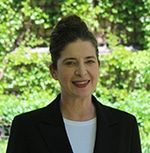 Rhianna L. Murphy, Director of Finance and Administration
Rhianna L. Murphy is Director of Finance and Administration and oversees business operations. Rhianna came to Grace Church from The Tibet Fund, an international humanitarian aid organization, where as the Director of Finance and Administration she provided oversight of organization-wide financial activities, USDOS/USAID funded grants, and the daily operations of the New York headquarters. Prior to working for the Tibet Fund, Rhianna served as the Director of Finance and Administration for the French Heritage Society, a Franco-American architectural and cultural preservation organization, and as the Director of Administration for Dance New Amsterdam (DNA), Lower Manhattan's center for dance education, creation and performance. Rhianna began her career in the development department of the New York Public Library and holds a B.A. from Hunter College.   
Contact Rhianna  (212) 254-2000 ext. 116
Paul Sealy, Engineering
Paul has worked with Grace Church for over fifteen years. With a wealth of practical knowledge and experience, Paul is an asset to the campus. He also spearheads Grace Church's special events for parishioners and newcomers, creating beautiful settings for festive fellowship.