Grace Church in New York
Restoring All People Within Our Reach To Unity With God And Each Other Through Jesus Christ
Grace Church
in New York
Restoring All People Within Our Reach To Unity With God And Each Other Through Jesus Christ
Sign up to receive our email newsletter.
December 6, 2020
Dear Friends,
One of the TV shows that Stacie and I enjoy watching with a glass of wine at the end of the day is called "Beat Bobby Flay."  Bobby Flay is a celebrity chef who invites other culinary artists to come onto his show and ultimately prepare a dish of their own choosing better than he himself can prepare it.  But first, two chefs will have to compete against each other, and only one of them will be judged worthy to go head-to-head with Bobby Flay and perhaps even beat the master.  As Bobby explains it in his opening monologue: "This culinary battle is going to shake down in two rounds.  To get to me, two contenders will have to go through each other." 
Likewise, in the short season of Advent, in order to get to Jesus at Christmas, we have to go through not one, but three others.  You come to church in Advent hoping for a little pre-Christmas cheer, and what do you get?  Every year without fail, on the 2nd and 3rd Sundays of Advent the lectionary presents us with Gospel passages about John the Baptist, whose favorite (or only) dish, by the way, was locusts and wild honey.  On the same Sundays and sometimes even more we hear from the prophet Isaiah, who preached centuries before John and envisioned a day when creatures would stop eating each other.  Then on the 4th Sunday of Advent the Gospel reading always turns our attention to Mary, the mother of Jesus.  These three – John, Isaiah, and Mary – are the prophets of the Advent.
Over the next few weeks the Sunday Forum is going to shake down in three rounds.  To get to Jesus we are going to contend first with John the Baptist, and Thomas Szczerba will be our presenter.  Then on the 3rd Sunday of Advent, December 13th, I will host the Zoom session as we grapple with Isaiah.  Finally, on the 4th Sunday, December 20th.  Julia Offinger will host and help us approach Mary.  Who were these three prophets of the Advent, and how might their words and deeds help us truly to greet Jesus on Christmas?  It's all on Zoom, folks, so you can tune in from just about anywhere in the world on Sundays at 10 am.  Then you are just a click or two away from hopping over to the livestream worship service 11 am.  Going to church has never been easier!  Or, after the forum you can hustle here to 10th and Broadway and be part of the in-person worship experience.
I am looking forward to Sunday, and rejoice to know that you'll be part of it.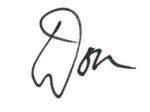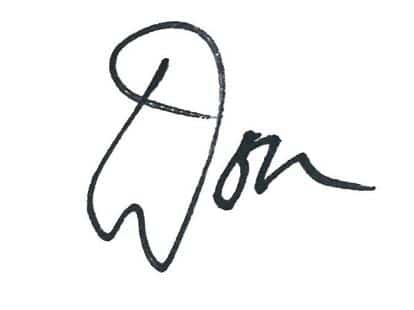 Rector
Resources for Practicing Your Faith at Home
9:45 am Children's Chapel (over Zoom) – Join Mother Julia and Father Thomas from 9:45-10:10 am to say our hellos, read and discuss the story of the day from our Children's Bible, and then say our prayers together. (Designed for ages 4-10, but the whole family is welcome.) For Zoom access, please see The Weekly Epistle, or email the Rev. Thomas John Szczerba Jr. well before the event.
11 am Worship Service (Church is open for in-person worship. Service continues to be video streamed every week.)  Service details can be found on the Worship Services-Events page. All are required to wear a covering over their nose and mouth, and to observe posted safety guidelines. Before attending please register.
Fellowship – After the 11am service come enjoy a socially distant, coffee-less coffee hour in the rectory garden (north side of the church). Easy access through the north transept door. It's another chance to rock your mask!
Outdoor Children's Chapel (Rectory Garden) – Children in attendance at the 11 am service are invited to the rectory garden during the sermon (weather permitting). We will engage with the text and move around a bit. Masks are to be worn and social distancing guidelines will be in place. 
4 pm Hymns from Grace (on Facebook Live) 45 minutes of your favorite hymns, solos, anthems, and voluntaries played on the Bicentennial Organ. Requests are taken! More details can be found on Weekend Organ Meditations.
2021 Annual Pledge Campaign – No Ordinary Time –   All parishioners and friends of Grace Church are asked to support our mission by pledging — or promising — a financial gift for the coming year. To make your pledge, please fill out the pledge envelope you received in the mail at home (and find in the pews today). You can place it in the offering plate any Sunday, or mail it to the parish office as soon as you can. You may also make your pledge online  and you have all of 2021 to make your payments. Questions about pledging? Contact Matthew Kopp or by phone at 212-254-2005.
Grace Church Open for Public Worship