Grace Church in New York
Restoring All People Within Our Reach To Unity With God And Each Other Through Jesus Christ
Grace Church
in New York
Restoring All People Within Our Reach To Unity With God And Each Other Through Jesus Christ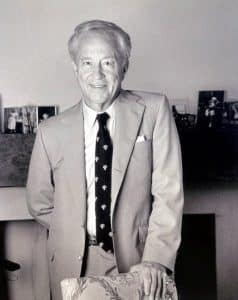 Walter W. Buckley
May 2, 1937 – October 30, 2023
Walter White Buckley, Jr. died October 30th at his home in New York City. He was born May 2, 1937, in Philadelphia, son of Walter White Buckley and Gladys Pugh Buckley. He graduated from The Episcopal Academy, The Lawrenceville School, Cornell University with a BA in American History and Cornell's Johnson School of Business with an MBA.
His business career began as a financial analyst on Wall Street at Walston and Co., working directly with prominent research department head, Charles McGoldrick, co-author with Benjamin Graham of well-known financial management treatises. Returning to Pennsylvania in 1964, he became Treasurer & Investment Manager of Barnes & Tucker Coal Company. In 1967 Walter began a long career at Bethlehem Steel, becoming Chairman of the Pension Fund Trustees and its internally managed pension fund. Subsequently in 1987, Walter co-founded Buckley Muething Capital Management with David Muething. He retired in 2013 at age 75.
His fervent interest in education, as he said, "the bedrock of our democratic society," was manifest as an active trustee for The Episcopal Academy, Moravian Academy and Woodrow Wilson National Fellowship Foundation where he served four years as Chairman. At both Episcopal and The Lawrenceville School, 16 Buckley Scholars annually receive full tuition and summer travel enrichment.
He established endowment for need-based student scholarships and for children of faculty at Moravian Academy in Bethlehem, PA. His primary focus on secondary education was supplemented by engineering & business endowments at Cornell, in honor of his father. He sponsored the wilderness courses for military and public safety veterans offered by the North Carolina Outward Bound School whose endowment he managed pro bono for many years. Walter formed a family foundation in 2016 to provide funds for educational and medical charitable purposes.
He is the fourth recipient of the Episcopal Academy 1785 Bowl for "significantly enhancing educational quality." The Woodrow Wilson Foundation honored his leadership with its Walter White Buckley, Jr. Teaching & Learning Lab at Massachusetts Institute of Technology. Student volunteers at the University of North Carolina's Carolina Center for Public Service—nearly a thousand, annually—are known as Walter W. Buckley, Jr. Public Service Scholars. He enjoyed 54 years as a trustee, including 10 years as Chairman, of his beloved Camp Tecumseh (est.1903) in New Hampshire.
He was predeceased by his sister, Mary Florence Bradbeer. He is survived by his four children, Walter White Buckley, III (Susan) and Brooke Ashforth (Thomas), children with his first wife (1959-'69) Sally Chapman; Alexandra Buckley Voris (Michael) and Robert Edgar Florence Buckley (Milano); the aforementioned eleven grandchildren and his wife of 48 years, Marjorie Bryan Buckley.
Instead of flowers, a contribution in Walter's memory might be considered for Camp Tecumseh's Blue/Gray Scholarship Fund (https://www.camptecumseh.net/) or to further the good work of a charity of your choice.
The full obituary for Walter W. Buckley, Jr. can be found here. 
Friends and family can also view the service on our Vimeo channel