Grace Church in New York
Restoring All People Within Our Reach To Unity With God And Each Other Through Jesus Christ
Grace Church
in New York
Restoring All People Within Our Reach To Unity With God And Each Other Through Jesus Christ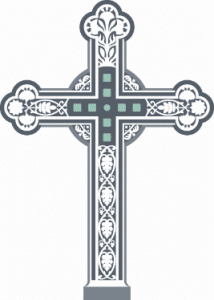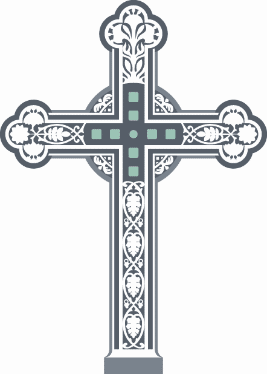 Trinity Sunday
June 12, 2022
Dear Friends,
Years ago I was reading through some old Vestry minutes of Grace Church from the early 1940s.  I noticed that a "Committee on Retrenchment" was at work.  Through the early part of the 20th century Grace Church oversaw a small empire of ministry: Grace Chapel, the Choir School, boarding houses, a nursing home, a day care center, and a fresh-air camp in New Canaan, CT.  Grace Church underwrote them all until the Great Depression and then World War Two made it unsustainable.  The mission of the Committee on Retrenchment was to close down ministries, sell off properties, and pull way, way back.  I remember hoping at the time that we would never have to form anything like a Committee on Retrenchment, and that Grace Church would experience steady, sustainable growth.
The good news is that we have not established a Committee on Retrenchment.  We are, however, pulling back this summer more so than we normally do.  The reasons are financial.  The lawsuits brought against us through the Child Victim's Act have hit the endowment especially hard, inhibiting its ability to assist with our mission.  80 4th Ave, the church-owned building on the corner of 4th and 10th Street has been responsible for up to a third of our operating revenue, but costly repairs and the changing nature of retail have curtailed the available distribution of funds.
We are confident that the storm will pass.  Our membership is strong, giving is good, and New York City will recover from the pandemic.  But in the meantime you may notice some differences in our offerings.  For example, after this week our 6 pm Sunday and Wednesday Eucharists will go on recess for the summer.  Worship will be at 9 and 11 am only until September.  Will this be enough to make a dent in our deficit?  Hardly, but we have to start somewhere.  Also, I am hopeful that by next summer we will be advancing to full strength again.
Forgive the overall negative tone of the above paragraphs.  I have disliked writing them, but it is important parish news to pass along.  Let it not overshadow the good things we have ahead of us, not the least of which is the Annual Parish Picnic and choir recognition this Sunday.  Also, if the 6 pm Sunday service has to end for the summer, we're going to close it with a bang!  It will be in the main church, feature the baptism of Gus Offinger, and the preacher will be Gus' grandmother (and Julia's mother), the Rev. Nancy Webb Stroud.  Read more about it below.
See you in church.