Grace Church in New York
Restoring All People Within Our Reach To Unity With God And Each Other Through Jesus Christ
Grace Church
in New York
Restoring All People Within Our Reach To Unity With God And Each Other Through Jesus Christ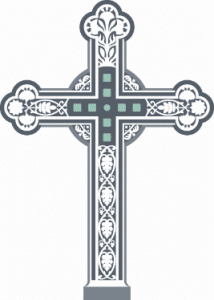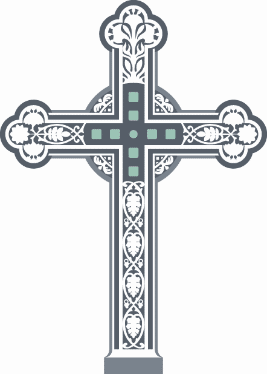 The Seventh Sunday of Easter
May 29, 2022
Dear Friends,
Depending on the efficiency of the United States Postal System, you may already have received the letter about our Assistant Rector, Thomas Szczerba.  Thomas will be leaving us to become an Associate Rector of St. David's Church in Radnor, PA.  The news is bittersweet.  On the one hand, St. David's is among the largest Episcopal churches in the country, and a move there at this time in Thomas' professional and personal life is an extraordinary opportunity.  On the other hand, we will miss Thomas' presence among us and the many ways he has enriched our parish life.
Thomas began his ministry at Grace Church in September of 2019 and in his nearly three years with us has carried two titles: Pastoral Resident and then Assistant Rector.  It has been a joy to work with Thomas and watch him grow into his ministry as an ordained leader in the church.  One thing that has always impressed me about him is what a hard worker he is.  Whenever I have asked him to do something he has taken up the assignment with enthusiasm and ability and the results have been splendid.  The most recent example of his good work was the Stations of the Cross, which was a wonderful addition to our Holy Week schedule of services.  Thomas was the driver of the whole thing.
Thomas' final Sunday with us will be on June 19th, when he will preach at the 9 and 11 am services.  Also on that day we will celebrate his ministry with a special reception in Tuttle Hall immediately following the 11 am service.  At that time I would like to present Thomas with a cash "purse" from the parish as an expression of our gratitude and good wishes.  If you'd like to contribute, you can do so online through the parish website. Or you can make your check out to Grace Church, write "Thomas" in the memo line, and mail it back to the parish office.
In the meantime I will be consulting with the Wardens and Vestry about a process that will lead to a new priest joining Julia and me on our clergy team.  Our goal will be to have a full-time person on board this summer, ready to engage fully in our parish programs come the fall.
Please make a point of congratulating Thomas on his new call.  A blessed Memorial Day weekend to you all, and as always … see you in church.